Rev. Daniel and Hannah Kroger have served at Spaulding Road Church of God since Aug 2018. Pastor and Sis Kroger have been in pastoral ministry for nearly a decade, and have served in churches from janitor to treasurer to youth pastor to senior pastor. Pastor Kroger has said that leading Spaulding Road Church of God has been one of the greatest blessings of his lifetime. He is grateful to carry the mantle that has been passed to him by Pastor Emeritus Rev Larry Thomas, whom was the Senior Pastor for 53 years.
Bro. Daniel and Sis Hannah believe that the church is only as strong as it's families. These two were just kids when they fell in love. Bro Kroger born on March 22,1986 and Sis Hannah born June 27, 1985 were just 19 when they started their little family. The high school sweethearts were married on April 23rd, 2005. On Valentines Day a year later God blessed them with a baby girl, Maddelyn Grace. On April 13th of 2007 they received another blessing as Makenna Faith came into the world. After two beautiful daughters what more could you ask for? Little did they know God was just getting started. He continued to bless their little family. On Nov 21st 2009 Bro Kroger got his boy, Daniel Eliot was born. The Kroger family didn't think their family could be anymore perfect but God knew better. In 2014, while pastoring a small church in Eunice, NM God blessed them once more. On May 25th Haddon Spencer made his debut.
Sis Hannah loves to work behind the scenes. You may not see her out in front but more often than not she'll be found calling to encourage someone, taking someone food or getting a group of ladies together to prepare for a church event.
Pastors Daniel and Hannah Kroger count it a privilege to serve the city of Dayton and the surrounding area for the glory of God. They invite you to come be a part of what the Lord is doing in the local church that has a global vision.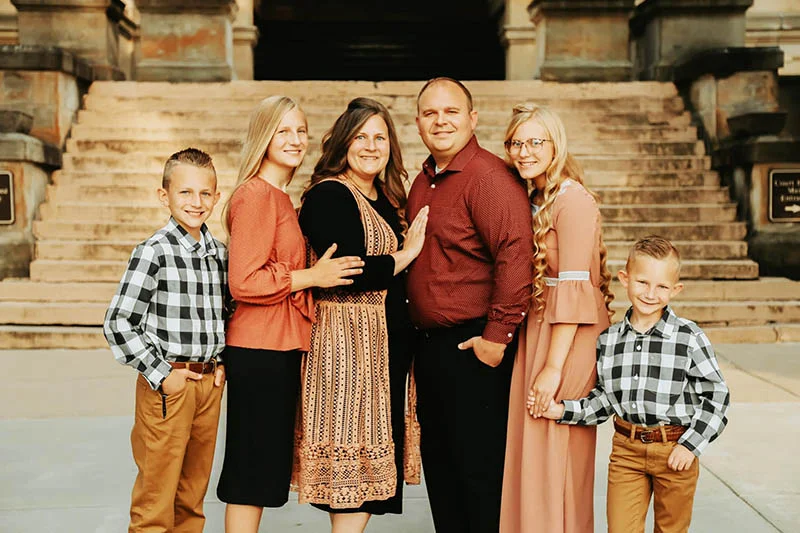 Anniversary –  April 23rd, 2005

Birthdays
Pastor Daniel – March 22nd
Sis. Hannah – June 27th
Maddelyn Grace – April 23rd
Makenna Faith – April 13th
Daniel Eliot – November 21st
Haddon Spencer – May 25th